Women in Physics, Astronomy and Optics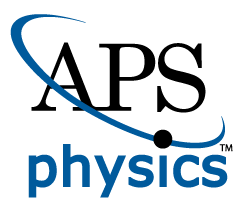 The University of New Mexico's group for Women in Physics, Astronomy and Optics (WiPAO) is a new graduate student-run organization founded in 2020. Our purpose is to promote gender diversity in the UNM Physics & Astronomy and Optical Science & Engineering departments. Working with faculty and our fellow students, we strive to address any existing issues with gender diversity in our departments, university and community in the hopes of fostering an environment where all genders feel comfortable.
​
Our group is committed to build a community in which all gender identities are welcome, embracing any and all who identify and ally themselves with our cause. We are run by graduate students but welcome both undergraduates and faculty members as well. Each semester we have several events ​to improve awareness and our community at UNM. We also have begun​ hosting outreach activities where we help teach science to young students in the local community, with the goals of changing their perception of what a scientist should look like and demonstrating that anyone who strives to do science can. Read on about our upcoming events below, and we welcome you to join us!
​
Update December 2021: We are excited to announce that our group has been awarded a Women in Physics Group Grant from the American Physical Society! We hope that with this grant, we will be able to increase our events and continue working toward building an inclusive community!
We host guest speaker events every semester, where we invite women in different professional stages to discuss their career paths and how their gender identity may have affected your trajectory. These meetings typically involve a brief description of their career and research, followed by a Q/A discussion session with the group. Our goal for these events is to maximize the attendance of allies in order to educate the broader community on issues women in physics face.
We like to host these events for members, providing the opportunity for those with diverse backgrounds to foster a sense of community around a shared goal: uplifting the marginalized gender communities in physics. Such social activities include casual luncheons, outdoor park events, wine tastings and other creative group activities.
Our student discussion ours function to provide a safe space for marginalized students to discuss any past or ongoing issues they may be facing as a part of the physics community. These sessions are confidential, unless a participant requests direct assistance in advocacy. We host these events with the goals of preventing discriminatory behaviors and to ensure that students facing mistreatment are not isolated, but instead, heard and supported.
​
If you are a UNM student in need of advocacy or to report and instance of gender discriminations, learn about UNM resources at the UNM Student Affairs Office and Women's Resource Center.
No upcoming events at the moment